Jan Borman 's professional main focus is civil law. He advises and litigates in the areas of real estate and construction and energy.
Jan handles a mixture of contentious and non-contentious work for developers, investors, construction companies, (local) government as well as companies and regional authorities throughout the energy sector's chain of production, transport and supply.


During his law studies, he gained experience in the private sector and the legal community, including the judiciary. His areas of law include general administrative law, contract law, energy law and property law. He also has knowledge of various aspects relating to litigation, including liability, civil procedure and damages. As a junior associate, he looks for solutions to the complex issues faced by clients within these areas of law and at their interfaces.

After studying at Leiden University and the University of British Columbia (Vancouver, Canada), Jan completed his Master of Laws (Civil Law).
Working in the areas of law
Recommendations
ProvertyNL's Top-60 Vastgoedjuristen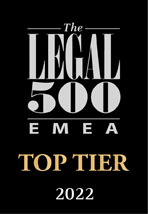 Legal 500 2022
Construction (Tier 3)
"Van der Feltz has shown not only in-depth knowledge of specific (fields of) laws and regulations, but also the ability to integrate insights from various fields into their advice."
Memberships
Member of the Dutch Association for Construction Law (VBR)
Member of the Dutch Association for Energy Law (NEvER)