Tijn Slegers
Senior associate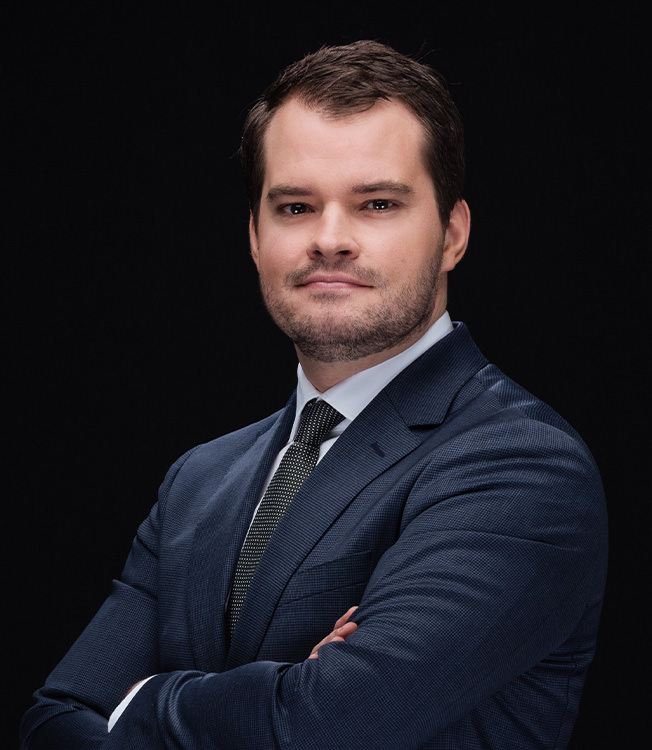 Tijn Slegers is an administrative lawyer and litigator at Van der Feltz advocaten. He specialises in spatial planning law, zoning law, environmental law and administrative enforcement. 
Tijn's practice is mainly within the energy sector, specifically onshore and offshore gas extraction, geothermal energy and wind energy. His clients include companies in the private sector, government bodies, regulatory agencies and non-profit organisations. He regularly assists chemical and other companies facing administrative and other regulatory and enforcement action by environmental agencies, the employment conditions agency (SZW) and the agency supervising mining and oil extraction (SodM). In addition, he guides companies through the zoning, permit application and enforcement processes. Tijn also assists with takeovers in these sectors and in the real estate sector. Before he came to Van der Feltz advocaten, he was with De Brauw Blackstone Westbroek in Amsterdam for a few years. He has a Master's degree in law from Leiden University and a second Master's degree in environmental law from the University of Amsterdam.

Because of the wide range of his experience, Tijn is able to assist his clients to achieve their goals by evaluating the interests of everyone involved and by providing expeditious, concrete and clear advice. He aims to provide practical advice using clear language. Tijn is a "sparring partner" for his clients; he helps them not just with the purely legal aspects, but he also advises on the political and administrative context.

Tijn is regularly asked by legal periodicals (such as TBR and Gemeentestem) to write articles and provide commentary on new court judgments. His is co-author of an environmental law book called "Handboek Milieurecht", which has now seen its fourth revision. In 2017, he completed the post-academic Grotius specialisation programme on environmental law. In that year he also did a half-year secondment at an international energy producer.
Working in the areas of law
Experience
Advising
a specialist investor in European sale & lease back transactions with regard to its acquisition of a global automotive parts manufacturer's European production facility in Oss, The Netherlands, and on a new 20-years triple net lease, with the global automotive parts manufacturer as tenant;
Advised and litigated
for natural gas mining companies on issues relating to onshore and offshore drilling and test drilling;
Advised and litigated
for natural gas mining companies on natural gas extraction plan;
Assisted
local governments and agencies with various enforcement measures relating to the unauthorised discharges of substances of very high concern;
Advised and litigated
for real estate project developers over residential and other projects, including for the transformation of industrial areas and inner-city urban renovation;
Assisted
clients in ascertaining the legal options and risks, and in resolving legal issues, arising in the energy sector (e.g. energy infrastructure ownership and wind farm acquisition).
Memberships
Member of the Environmental Law Association
Member of the Administrative Law Association
Member of the Dutch Energy Law Association