Susanne van de Pest
Senior associate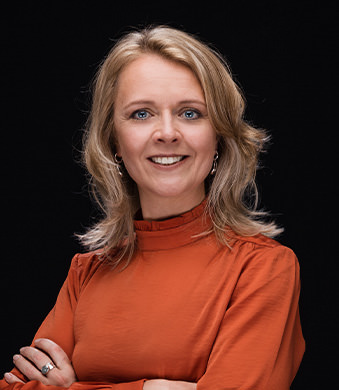 Susanne has been practising real estate law since 2002. Fascinated by the urban landscape in which people work and live, she specialises in leasing law and construction law.
Her clients include project and other property developers, international and local investors, contractors, governments at all levels, water companies, health care institutions and businesses in the retail and hospitality sectors. Her clients appreciate not just her expertise and commitment, but also her approachability and friendly professionalism. Susanne is practical, results oriented and able get to the point. And she keeps an eye on the interests of the parties involved.

As an experienced leasing lawyer, she advises on all issues that arise from the rental of office, retail and other business locations. She has a specific interest in assisting with the repurposing of existing buildings (often quite old) and making them more sustainable. The issues that arise include the renovation-related rights and duties of tenants and landlords, sustainability measures (including the requirement to achieve energy label C), indoor climate problems and thermal energy storage installations.

In addition, Susanne has experience with every aspect of construction law (RAW, UAV, UAV-GC). She has frequently litigated on construction law matters in the civil courts and in arbitration proceedings before the Arbitration Board for the building industry (Raad van Arbitrage in Bouwgeschillen) and the International Chamber of Commerce. She is confident handling legal issues of a technical nature involving experts from various technical and other disciplines.

Susanne has an expanding international practice. She frequently advises non-Dutch parties active in construction and real estate on issues relating to leasing law or construction law. She is also involved as a leasing law specialist in real estate transactions, including sale-and-lease-back transactions and the drafting and review of triple-net and other lease agreements.

Susanne lectures on subjects within her areas of law for various organisations, including a Dutch construction law association (Instituut voor Bouwrecht), a leasing law association (VHA) and a continuing professional development organisation (CPO). Articles she has written on subjects within her area of expertise are also regularly published.
Working in the areas of law
Experience
Advising a specialist investor in European sale & lease back transactions with regard to its acquisition of a global automotive parts manufacturer's European production facility in Oss, The Netherlands, and on a new 20-years triple net lease, with the global automotive parts manufacturer as tenant;
Litigated for a lessor in a roof-collapse case involving millions of euros in compensation;
In the Construction Arbitration Tribunal, litigated on the dissolution of a UAV-GC contract;
In the International Chamber of Commerce, litigated in a million-euro claim regarding the expansion of a Caribbean oil refinery;
Collected on claims and executed attachments for a construction consortium;
In a summary proceedings motion in the civil courts, litigated for a developer on the double sale of a parcel of land;
In the International Chamber of Commerce, litigated for a general contractor on the fire safety of building façade cladding and related repair costs;
In the Construction Arbitration Tribunal, litigated for a contractor on the issue of additional work and pre-completion termination in a case relating to dredging specifications.
Recommendations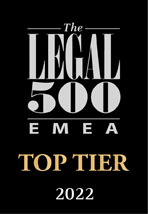 Legal 500 2022
Construction (Tier 3)
'Small team, great advice, fast and accurate, a no-nonsense boutique law-firm.' 'On a personal level they are able to connect to people by listening to their concerns.' 'Susanne van de Pest and Marc Houweling have a hands-on mentality, they are accurate and provide practical advice.'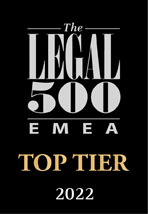 Legal 500 2022
Real Estate (Tier 5)
'Individual members are highly specialised, thus offering a wide breadth of expertise as a team.' 'The work produced was of a high standard, despite tight deadlines.' 'Van der Feltz has shown not only in-depth knowledge of specific laws and regulations, but also the ability to integrate insights from various fields into their advice.'
PropertyNL's Top-60 Vastgoedjuristen
Who's Who Legal Future Leader Construction 2022
WWL: 'Peers and clients say: "Susanne is always fully and thoroughly prepared" "She communicates very clearly and is particularly very customer-friendly in her services"
Memberships
Member of the Dutch Association of Construction Lawyers
Member of the DAA Construction Law Committee (Dutch Arbitration Association)
Member of the Dutch Association of Real Estate Lawyers